The Australian Consulate-General in Hong Kong represents the Australian Government in Hong Kong and Macau and provides a range of diplomatic and government services to advance Australia's interests.
These services include promoting Australia's foreign policy and trade objectives, managing Australia's relationships with the Hong Kong Special Administrative Region Government and the Macau Special Administrative Region Government, and processing visas for those wishing to visit or migrate to Australia.
For Australian residents and visitors in Hong Kong and Macau, the Consulate-General provides passport and notarial services, and consular assistance to Australians in need.
Australian Consul-General to Hong Kong and Macau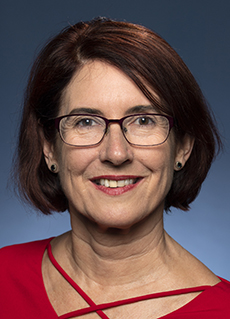 Elizabeth Ward has been Australia's Consul-General to Hong Kong and Macau since October 2020.
Ms Ward is a senior official in the Australian Government with extensive experience in trade and investment policy. She was the chief negotiator for the Australia-Hong Kong Free Trade Agreement and associated Investment Agreement, and led negotiations on behalf of Australia in the Trans-Pacific Partnership (TPP). Prior to her posting in Hong Kong, Ms Ward was First Assistant Secretary in the Trade, Investment and Business Engagement Division, and Special Negotiator in the Regional Trade Agreements Division.
Ms Ward has previously served overseas at the Australian Embassy in Washington DC, the Australian High Commission in New Delhi, and the Australian Embassy in Cairo.
Ms Ward holds a Master of Development Studies from Deakin University, and degrees in economics and arts from the Australian National University.

For services available in mainland China, visit: