The art of Aussie food in Hong Kong!
(HONG KONG, 6 OCT 2022) – Festival of Australia is back in Hong Kong, introducing Australia's delicious delicacies, famously natural and fresh, nutritious and sustainable. This year world-renowned chefs are premiering extraordinary Australian dishes with a wide range of events across retail and hospitality venues. Experience the very best of Australian food and beverage right here in Hong Kong from now until November.
For this year's Festival of Australia, Michelin-starred Australian chef, Shane Osborn will present his take on the art of cooking Australian food. Shane has been newly appointed as an advocate of the "Friends of Australia" program by Tourism Australia.
Shane is Australia's first chef to be awarded with both one and two Michelin stars. He is one of the most recognisable figures in the hospitality industry, a status that was bolstered during his participation in the Netflix global culinary competition, The Final Table, in 2018. His restaurants include one-starred Michelin restaurant Arcane, Cornerstone and Moxie in Hong Kong.
Mr Osborn said "I am honoured to join many iconic Australians to be Friends of Australia".
To celebrate the Festival of Australia, Shane has designed a signature dish – fresh Australian Fremantle octopus cooked to perfection and paired with lemon myrtle, a citrusy herb with tangy flavours indigenous to Australia. Make a reservation at Moxie from 1 to 30 November to taste this special dish.
"The Australian octopus is sustainably sourced from the pristine ocean surrounding Western Australia, the same area where I grew up fishing with my father. The freshness and retained flavours of the octopus speaks to the premium quality of Australian sustainable seafood."
"Ingredients indigenous to Australia are catching my attention as I look to develop new menus," he added.
Also on the Festival of Australia menu: The Grand Hyatt Hotel has just launched its highly anticipated Steakation from 1 October to 30 November. On offer is an Australian steak and seafood dinner for two at the Grand Hyatt Steakhouse. "Steakationers" will be treated to the best Australian grain-fed steak cooked on charcoal together with premium and fresh Australian seafood appetizers, paired with the finest Australian wines. In room, guests can savour lamingtons, an iconic Australian cake, and take home a bottle of golden Australian Manuka honey from Pure Origins.
After indulging in Australia's top gourmet offerings, connoisseurs can continue to enjoy quality Australian food they trust and find some new favourites from:
U select supermarkets themed with "The Secret Taste of Australia" across 40 locations in Hong Kong from 13 October to 9 November
39 Market Place supermarkets themed with "Taste of Australia" in Hong Kong from 4 November to 1 December
10 Feather & Bone stores in Hong Kong
Deputy Consul-General (Commercial) and Senior Trade and Investment Commissioner, Shannon Powell said "Festival of Australia showcases the very best of Australian food and beverage in Hong Kong, enabling Hong Kongers to savour Aussie food, across multiple locations. Australia's gourmet culture appeals to Hong Kong foodie connoisseurs, who want unique tastes and the latest food trends. This year we have sought to introduce indigenous ingredients, which are gaining popularity world-wide onto menus for consumers to enjoy, we love them and hope you will too."
Festival of Australia will enable Hong Kongers to experience things they love about Australia, right here in Hong Kong.
Festival of Australia is coordinated by the Australian Consulate-General Hong Kong – Austrade in partnership with Tourism Australia.
About Friends of Australia
Tourism Australia's Friends of Australia program helps to harness the power of globally influential individuals who have a genuine affinity with Australia and to allow both Australian and international opinion leaders to share their own personal and authentic Australian stories to their networks as well as through Tourism Australia's networks in order to help promote Australia as a travel destination.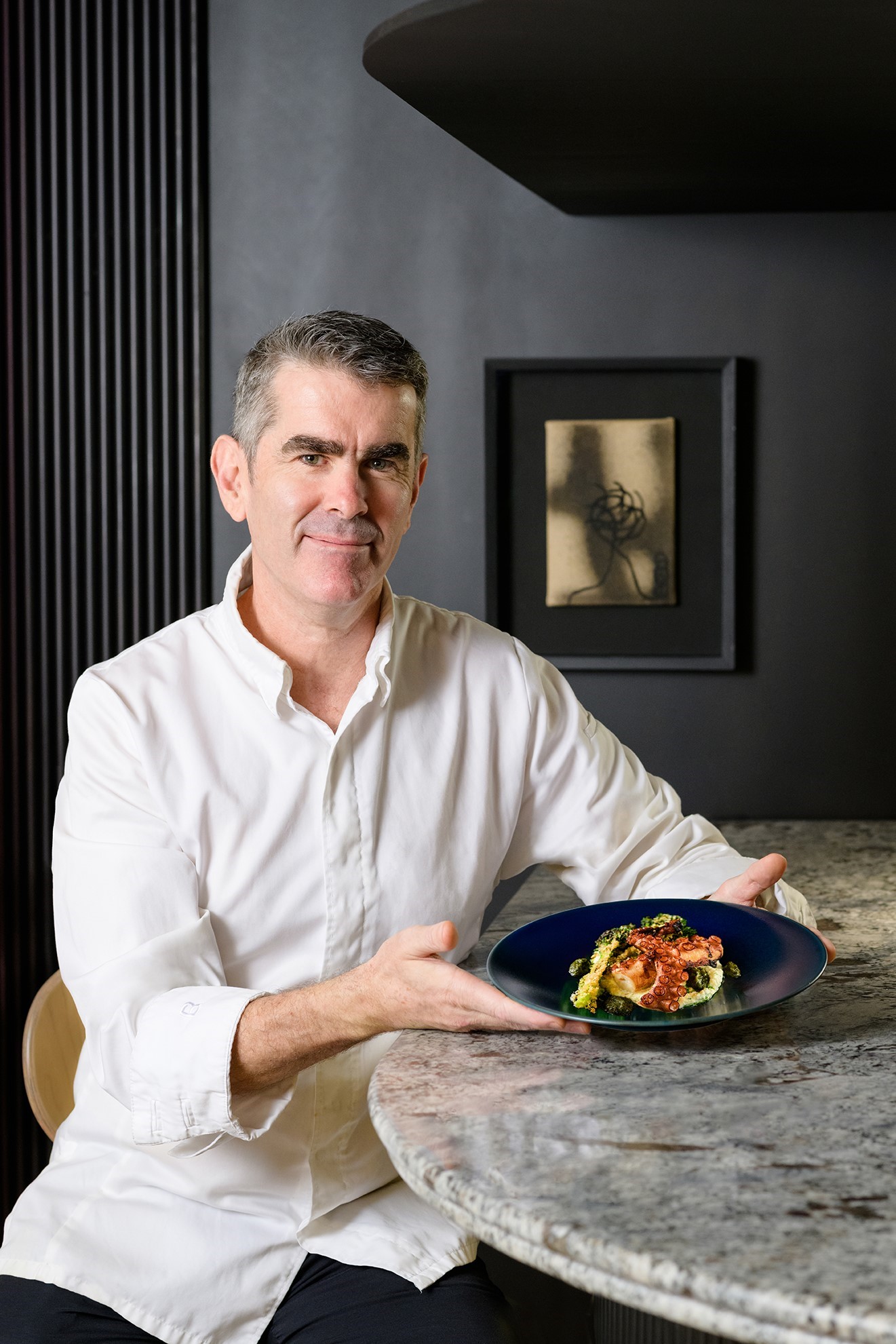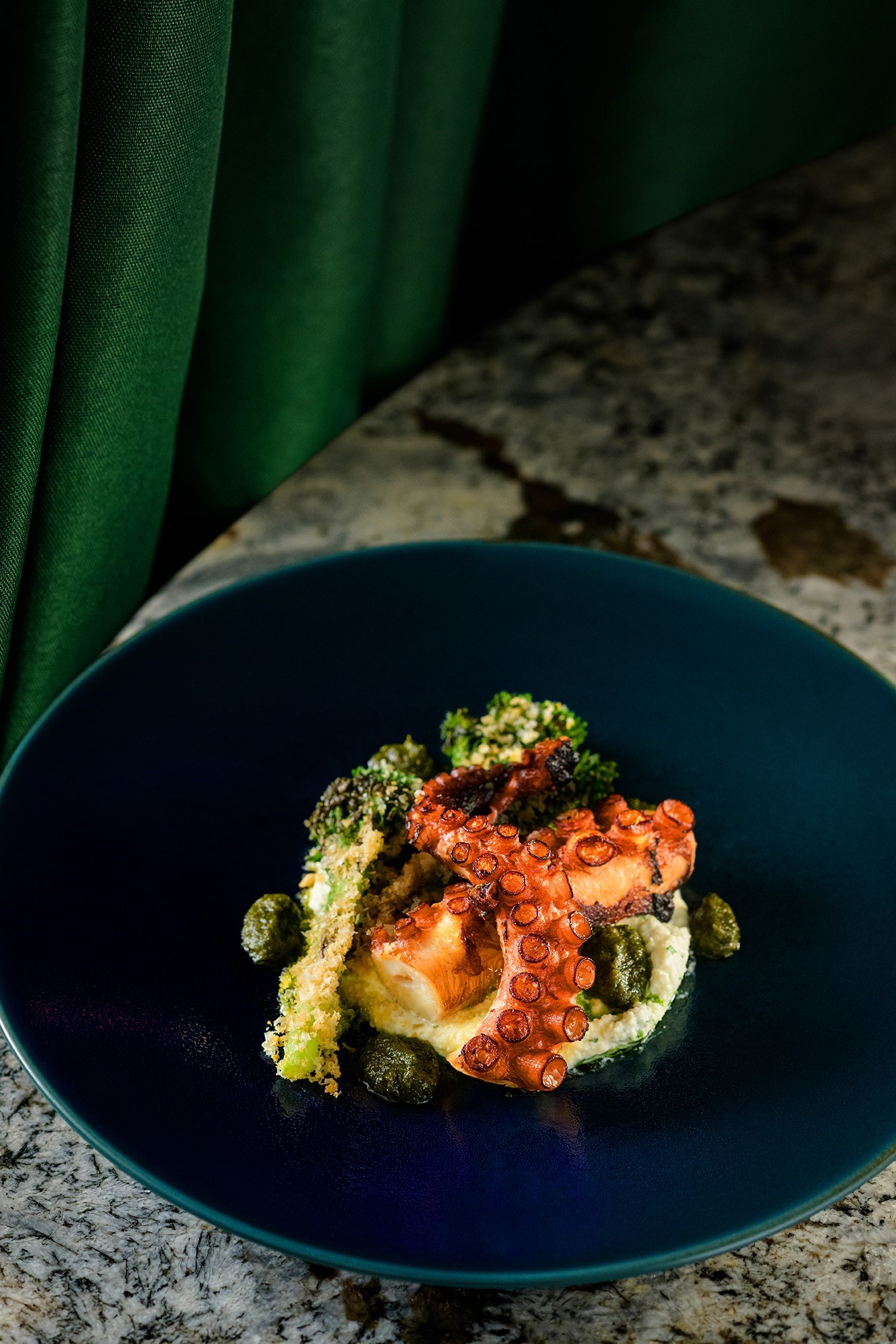 Shane Osborn with Signature Dish: Australian Fremantle octopus paired with lemon myrtle
High Resolution Images Download:
https://drive.google.com/drive/folders/1UalxeBV5G1jC8AlFE56tP8OV0j6K2iDr?usp=sharing
Media contact: [email protected]