For general information on Australian referendums, enrolment and voting while overseas, visit the Australian Electoral Commission (AEC) website: www.aec.gov.au, or contact the AEC by calling +61 2 6160 2600 or using the AEC online enquiry form.
A referendum will be held in Australia on Saturday 14 October 2023. All eligible Australians living in or visiting Hong Kong or Macau during the voting period will be able to vote.
For more information about the 2023 Referendum, visit: www.aec.gov.au/referendums
To be eligible to vote, you must be enrolled correctly with the AEC. Please check or update your enrolment details before the roll closes on 18 September, 8pm local time.
Once you have confirmed your enrolment, you can vote by the following methods.
If you are taking part in the 2023 Referendum by postal vote overseas, the Australian Consulate-General Hong Kong is providing collection services. Postal vote packs will be sent from Australia, so you are encouraged to apply as early as possible.
You can return your completed postal vote directly to the AEC. For more details, visit: Referendum 2023 - Postal voting (aec.gov.au)
You can also drop off your completed postal vote at the Australian Consulate-General Hong Kong from Monday 9 to Saturday 14 October, 9am-4pm (open during lunch hours).
We will be open for in-person voting from Monday 9 to Saturday 14 October, 9am-4pm (open during lunch hours).
Address: 24th Floor, Harbour Centre, 25 Harbour Road, Wan Chai, Hong Kong (MAP)
If you are voting in-person, you need to bring your Australian Passport with you.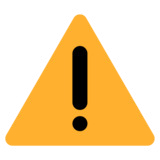 Unable to vote? Voting in a referendum is not compulsory for Australians overseas. You should notify the AEC by completing an overseas notification form.
18 September: Electoral roll closes at 8pm local time
11 October: Postal vote applications close at 6pm local time
9-14 October: Voting centre open 9am-4pm for in-person voting and postal vote drop-off
14 October: Referendum day, last day for postal vote drop-off
27 October: Your completed postal vote must be received by the AEC to be counted
For your safety and that of our staff, the Consulate will not open for voting if a Typhoon Signal 8 or Black Rain signal is in force at our opening time. When a signal is cancelled, it may take up to an hour to open and we may operate at a reduced capacity due to staff absences.