Latest News

Hong Kong SAR's Chief Secretary, Mr Matthew Cheung Kin-chung, has praised the contribution of Australia's large Hong Kong-based community at an official celebration marking Australia's national day.

Santa taking a video call with Hong Kong children while he is enjoying Australia's beach with kangaroo and koala is the winning image of My Australian Christmas Card 2018.

Australia and Hong Kong have concluded negotiations on the Australia-Hong Kong Free Trade Agreement (FTA), marking a significant milestone in our already substantial trade and investment relationship.

Australian students continue to seize opportunities to live, study and undertake language training and internships in Hong Kong under the Australian Government's New Colombo Plan mobility program.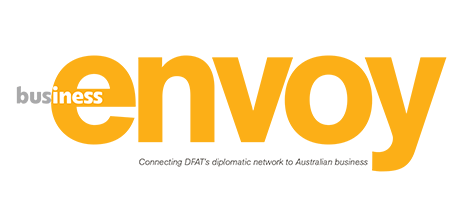 Business Envoy is a bi-monthly online publication which shares market insights from Australia's global diplomatic network. The publication draws on reporting and advice from Australian embassies and high commissions in key trade and investment markets as well as analysis on international issues from the Department of Foreign Affairs and Trade (DFAT) in Canberra.