Latest News
Smartraveller has changed and will require those who previously subscribed for travel advice updates to Hong Kong, or any other destination, will need to subscribe again. Subscribe to receive travel advice updates - by simply supplying your name and email address – straight to your inbox.

It's a very concerning situation and anything I would say would only be to encourage a de-escalation of the situation in Hong Kong. And for those who are protesting to do so peacefully and for that to be respected. And to support any initiative that de-escalates tensions.

Australia welcomes the announcement by Hong Kong Chief Executive Carrie Lam to suspend legislative consideration of the Fugitive Offenders and Mutual Legal Assistance in Criminal Matters Legislation (Amendment) Bill 2019.

Australia has a substantial interest in Hong Kong's success, home to one of our biggest expatriate communities globally and our largest commercial presence in Asia. For details, please click here.

Today I announce the appointment of Mr Graham Fletcher as Australia's next Ambassador to China.

Australia and Hong Kong have today signed the Australia-Hong Kong Free Trade Agreement (A‑HKFTA) and associated Investment Agreement, securing more certainty and opportunities for Australian farmers, businesses and investors.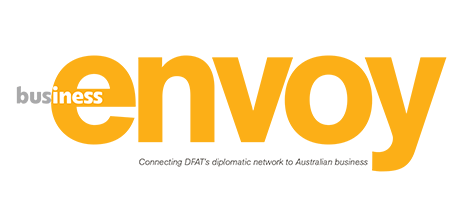 Business Envoy is a bi-monthly online publication which shares market insights from Australia's global diplomatic network. The publication draws on reporting and advice from Australian embassies and high commissions in key trade and investment markets as well as analysis on international issues from the Department of Foreign Affairs and Trade (DFAT) in Canberra.