Latest News
More opportunities for Australian businesses and farmers will commence today (17 Jaunary 2020) with the Australia-Hong Kong Free Trade Agreement entering into force.

Australia has today ratified its free trade agreement and investment agreement with Hong Kong, a move that will give our farmers access to more markets, greater opportunities for our businesses, create more jobs and increased investment. The agreements will enter into force on 17 January 2020.

The "My Australian Christmas Card Competition 2019" organised by the Australian Gonsulate-General Hong Kong has attracted over 1,200 entries from about 110 schools across the city.

Smartraveller has changed and will require those who previously subscribed for travel advice updates to Hong Kong, or any other destination, will need to subscribe again. Subscribe to receive travel advice updates - by simply supplying your name and email address – straight to your inbox.

We are deeply concerned by the violence in Hong Kong and the increasing divide between the authorities and Hong Kong people.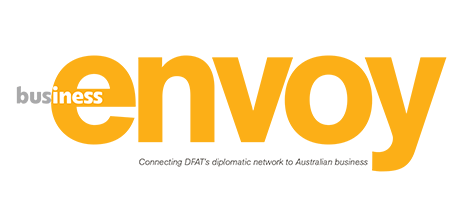 Business Envoy is a bi-monthly online publication which shares market insights from Australia's global diplomatic network. The publication draws on reporting and advice from Australian embassies and high commissions in key trade and investment markets as well as analysis on international issues from the Department of Foreign Affairs and Trade (DFAT) in Canberra.