Australian Consulate-General
Hong Kong, China
Address: 23/F Harbour Centre, 25 Harbour Road, Wanchai, Hong Kong - Tel: +852 2827 8881 - Fax: +852 2585 4457

2015 Consulate Briefing in Macau
Banyan Tree Macau │ Friday 27 November | 6pm
Australian Consul-General, Mr Paul Tighe, will conduct a briefing for Australians living or working in Macau at 6pm on Friday, 27 November 2015. The briefing will provide an overview of passport and consular services, immigration services, trade promotion and other activities undertaken by the Consulate. You will have the opportunity to join a question and answer session with different consulate officials.
This free consulate briefing for Australians is presented jointly with the Australian Chamber of Commerce Hong Kong & Macau. Click here for more information and to register.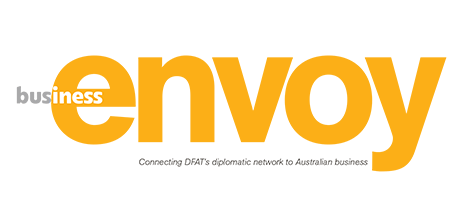 The Department of Foreign Affairs and Trade has released a new publication for Australian businesses. Download or subscribe for your copy of Business Envoy. In English only. [ More ]
Are you registered?
Australians living, or staying for an extended period, in Hong Kong and Macau are encouraged to register their contact details at www.orao.dfat.gov.au
Latest News:
Australian Trade and Investment Minister Andrew Robb and Chinese Commerce Minister Gao Hucheng have signed the China-Australia Free Trade Agreement (ChAFTA), which will unlock substantial new benefits for Australians for years to come.
Read the full media release by clicking here.
The full text of the Agreement can be found at: dfat.gov.au/chafta