Australian Consulate-General
Hong Kong, China
Address: 23/F Harbour Centre, 25 Harbour Road, Wanchai, Hong Kong - Tel: +852 2827 8881 - Fax: +852 2585 4457

| | |
| --- | --- |
| | The Australian Consulate-General wants to find out more about the Australian Community to help us improve our services. If you are an Australian citizen or permanent resident, help us learn more about the Australian community in Hong Kong and Macau by completing this Consular Services Survey. |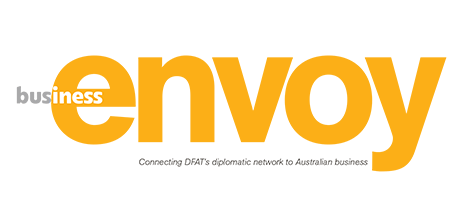 The Department of Foreign Affairs and Trade has released a new publication for Australian businesses. Download or subscribe for your copy of Business Envoy. In English only. [ More ]
Are you registered?
Australians living, or staying for an extended period, in Hong Kong and Macau are encouraged to register their contact details at www.orao.dfat.gov.au
Have you been a recipient, or do you know a recipient of an Australia Award study grant, including the Cheung Kong Endeavour Awards? Interested in reconnecting with Australia through social, education and business-related events? We're seeking to reconnect with Australia Awards alumni in Hong Kong and Macau. Click here to share your Australia Awards experience.

Latest News:
Australian Trade and Investment Minister Andrew Robb and Chinese Commerce Minister Gao Hucheng have signed the China-Australia Free Trade Agreement (ChAFTA), which will unlock substantial new benefits for Australians for years to come.
Read the full media release by clicking here.
The full text of the Agreement can be found at: dfat.gov.au/chafta
Australian Immigration - Biometric Data Collection
Stories carried in Hong Kong media recently carry misleading information about the introduction of biometric data collection for people applying for visas to Australia. Holders of Hong Kong SAR, Macau SAR, British National Overseas, and People's Republic of China passports (among others) DO NOT need to provide biometric data when applying for visas to Australia in Hong Kong. Visa or travel authority application procedures for the above passport holders have not changed. While biometric data collection exemptions apply to several countries' passport holders, in rare circumstances some visa applicants from these countries may still be required to undertake biometric collection in Hong Kong. These people will be notified directly. For information on visas, visit the Australian Visa Application Centre website: www.vfsglobal.com/australia/hongkong